DRNISPLAST has been producing polyethylene pipes since 1970 , and is a pioneer in this production in this part of Europe.
At the very beginning DRNISPLAST produced PE-LD pipes, then in 1973 it started with production PE-HD pipes.
After the war, the equipment had been reconstructed and the company had restarted with manufacturing PE 80 and PE 100 (the 2nd and 3nd generation) with capacity of 6000 tons.
On the end of 1999 DRNISPLAST became the member of German gas and water pipes producers association DVGW, and obtained the DVGW certificate for quality of gas and water pipes.
A contribution to high market rating is undoubtedly made by DRNISPLAST Quality and Enviromental menagement system based on international standards ISO 9001:2015 and ISO 14001:2015.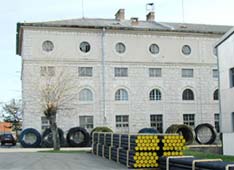 Project is co-financed by the European Union from the Cohesion Fund, the Recovery Assistance for Cohesion and European Areas "REACT-EU"

Copyright (C) Drnisplast d.d. 2021. All rights reserved.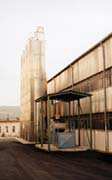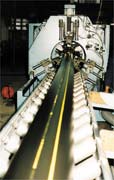 Welcome to our internet pages!