High quality of PE-pipes from Drnisplast is a result of:

- three decades of experience in
polyethylene pipes production
- highly automated,
computerized extrusion lines,
designed by leading producers
of equipment (Battenfeld and
Reifenhäuser, Germany)
- using a high quality material
supplied by leading producers
of polyethylene (Sabic,
Borealis, LyondellBasell,
Ineos, Total Petrochemicals)
- continuous quality testing of
raw materials and finished
pipes, according to currently
valid ISO and EN standards, as
well as DVGW regulations, on
the modern test equipment
designed by IPT, Germany,
and certified by authorized
control organization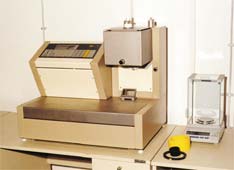 Copyright (C) Drnisplast d.d. 2021. All rights reserved.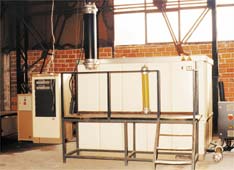 Laboratory equipment
Pipes test unit