PE pipes can be joined by welding, directly one to another
( butt welding ), or by electrofusion fitings with incorporated heating coil.

Pipes from DRNISPLAST are compatible with fitings of all wel l-known world wide producers, AGRU, GEORGE FISCHER, FRIATEC, PLASSON, WAVIN.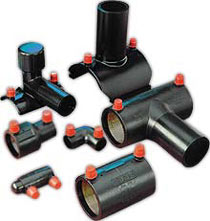 Copyright (C) Drnisplast d.d. 2012. All rights reserved.